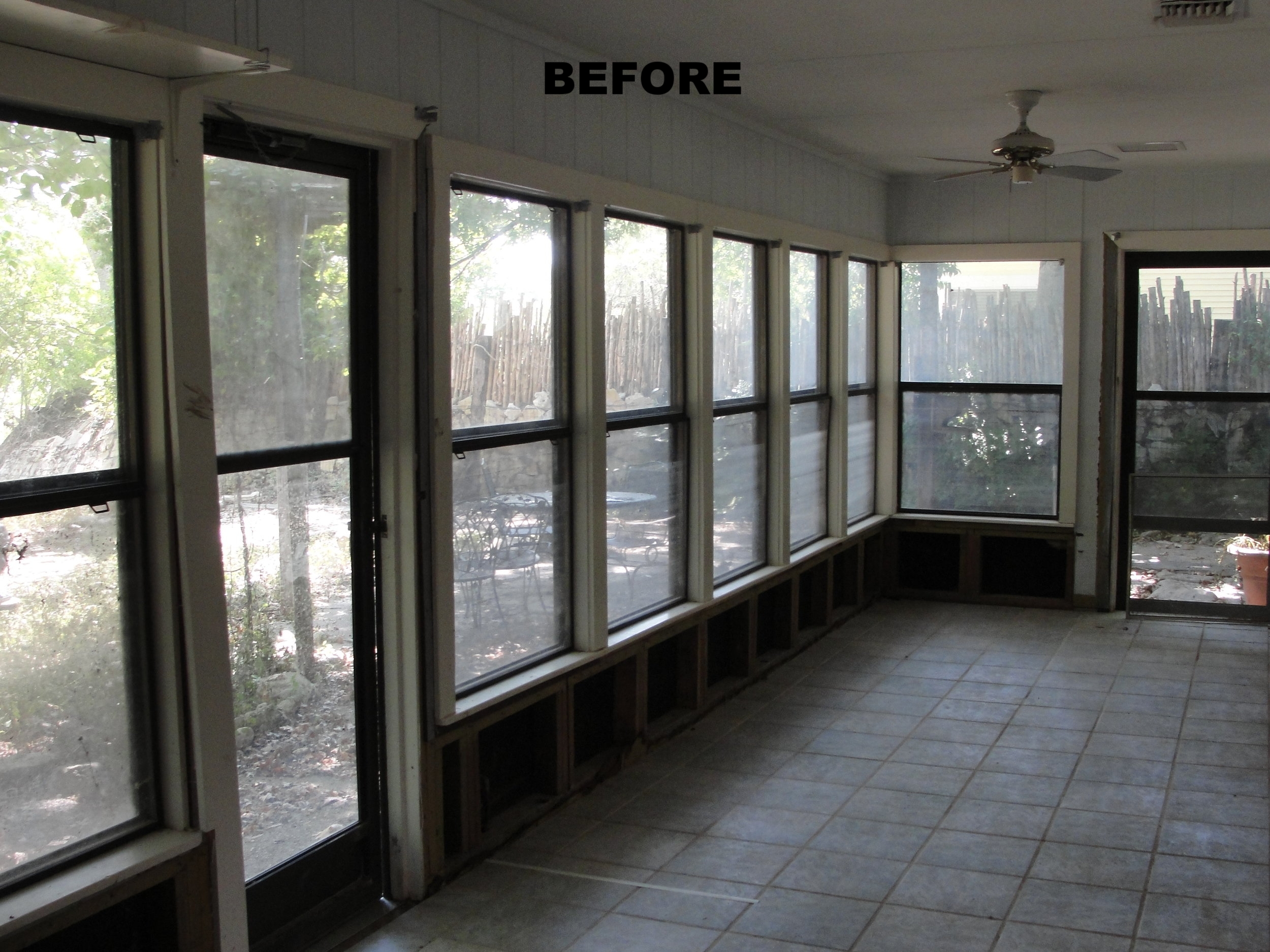 Here is the fourth and final post in a series to show you some of the projects we completed this year that recently won awards of excellence from the National Association of the Remodeling Industry (NARI). This project won a Contractor of the Year Award of Excellence in the category of Entire House Under $250,000.
The homeowners came to us looking for help on a complete remodel of an existing vacation home along the banks of the Blanco River. The home had been flooded during the May 2013 floods and was severely damaged.
The project was a complete gut and rebuild. During the project we also fixed some of the relationships to the bedrooms and modernized the kitchen and all the bathrooms with new materials and tile.
Included in the rebuild was a custom utility room, living room and custom craft room.
The homeowners have a big family and use the home for large gatherings around the holidays and other special occasions, so they requested that we bring back the house for them without radically adjusting the floor plan, as they wanted to have a feeling that it was still the old house.
The result is a gorgeous home the homeowners can use for their large gatherings with the nostalgia of the previous home but even better in that it allows them a better space for the next century of family and friends utilizing the space.